Darren Fox
Administrator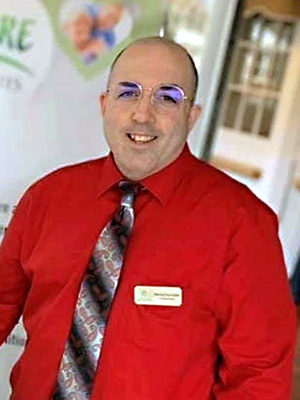 Darren started his career in Long Term Care in 1989 at a nursing home in Cinnaminson, NJ as a dietary aide at the age of 17. After 5 years in that role, he began a position as Staffing Coordinator. One year later, he was provided training in medical billing and assumed the role of Business Office Manager at a skilled nursing facility in Burlington, NJ. Darren later was promoted to Assistant Executive Director in a Moorestown facility, managing Billing, Collections, Payroll, and Human Resources. In 2002, he transferred to Lutheran Home as Lead Medical Biller and in 2006 became the Admissions Coordinator. In 2007 he became the Admissions Director. In 2015, Darren left to pursue his license as Nursing Home Administrator, earning his Pennsylvania License in 2017 and taking over his first facility in Doylestown, PA. In 2020, Darren accepted the Administrator position at the old Lutheran Home after it was purchased by Marquis Healthcare under the name Cambridge Rehabilitation in Moorestown. Darren is also a resident of Moorestown where he lives with his wife son and daughter. Darren was actually married in August 2020 to his beautiful wife Jaime at the castle on Cambridge's property.
Shanee Poole
Director of Nursing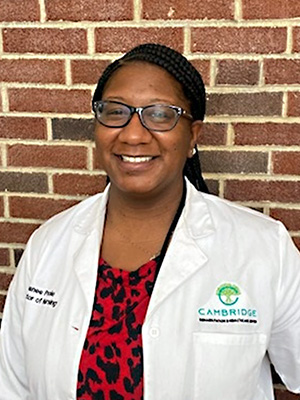 Shanee has been in healthcare since 2007. She began her healthcare career as Certified Nursing Assistant. As the opportunities presented themselves, Shanee grew and transitioned from an aide into a nurse through multiple different levels of care such as LTC, STC, ALF, Dementia/Memory Care, and Independent Living. Shanee loves to assist and mentor fellow healthcare employees to better themselves and resident care outcomes. Her passion has always been to help others. She is a mother of three beautiful children. In her spare time, she enjoys dancing, listening to music, skating, bowling, and hanging out with friends and family. Her goal as the Director of Nursing at Cambridge is to improve overall quality of care, realign clinical systems, and resident satisfactory through customer service excellence and culture rebuilding.
Amanda High
Admissions Director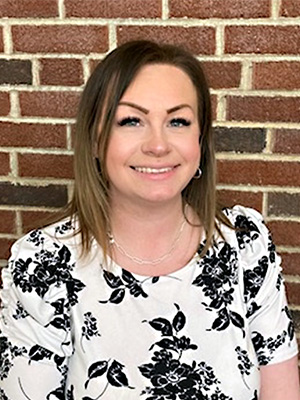 Amanda started her career in long term care in 2020. She began as an Admissions Coordinator in a fast-paced high-volume industry. She transitioned to an Admissions Director in 2022. Amanda joined the Cambridge team in 2023. In her free time, Amanda loves spending time with her two sons outdoors. She also likes cooking, traveling, and spending time with friends and family.
Kelly Coll
Director of Rehab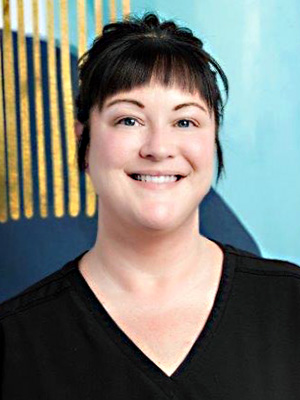 Kelly Coll of Reliant Rehabilitation is a new member of the Cambridge Rehabilitation team. She is a practicing Physical Therapist Assistant with over 15 years of experience. Her specialty includes skilled nursing facility rehabilitation certifications in fall prevention, wheelchair positioning, kinesiology taping and geriatric care. Kelly, wife, and mother, graduated from Mercer Community College with an associate degree in applied science as a physical therapist assistant. With her advanced knowledge of skilled nursing rehabilitation, Kelly joins our dynamic team as the director of rehabilitation. Kelly is excited to be a part of the Cambridge Rehabilitation community where she can bring her clinical experience in subacute rehabilitation, as well as her management skills to enhance our rehabilitation program.